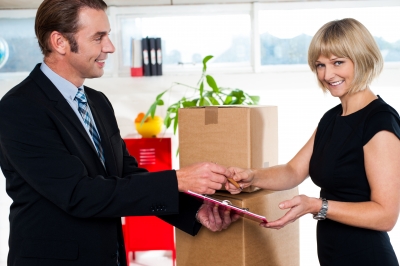 Need a manager to coordinate your move, someone who can project manage all of the pieces that connect, bringing dissimilar parts of the project together seamlessly? Overseeing every detail of the move from the beginning to:
Purging, organizing, and packing, interviewing all of the key players of one's move both local and out of state
Moving company, packers, and designers
Ensuring that the home you left is clean and ready for sale or rent
Post move: unpacking, organizing, purchasing organizational items for your new space
Then Mission: Organizing is the answer for you!
Moving can be difficult and a stressful experience (if you do it yourself). We will help you reduce stress and produce quality results. It's about efficiency, accountability and ensuring satisfaction throughout the whole process. Hire a move manager and you will avoid all of the stress. All you will need to worry about is the key to your new home.
I hired Nancy and her team to settle two households, my husband and I and my elderly in-laws, when we moved to Ft. Myers May/June 2015.

Nancy and her team were on-time, efficient, highly organized and worked long days to get us both settled in just a matter of days!

Our closets with beautifully folded towels, clothes hung neatly in color-coded display, drawers labeled with everything neatly arranged in the order we're used to, shoes perfectly aligned, all bathroom items sorted, labeled and in containers neatly in the cupboards and drawers… our pantry is labeled (baking station, coffee station, breakfast station… even a station for our small dog items!), and the kitchen cabinets are perfectly arranged for optimum work flow. This continued throughout the house and garage!

I HIGHLY recommend Nancy Rivera and Mission Organizing! They made our move of two households a smooth and much less stressful time!
— Jan
Miromar, FL
Contact Nancy for a free 30 minute phone consultation.