Services That Will Organize Your Life
A General List of Organizing Services I Can Provide for You.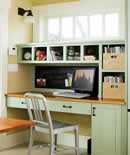 I can help you with your home by turning it into a model of efficiency–a relaxing space, so that you can have more time and space to enjoy your life.  I will help you understand that the key to a simpler life is to have everything in its place.  Where we get started is entirely up to you! Some people need help in all areas of their home and workspace while others may just need help in one specific area.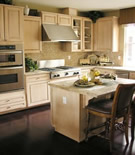 A free 30 minute phone assessment is conducted during the initial contact. Through this session I'll be asking you questions to help me understand your objectives, what will work for you, and what will not. Then we will schedule your walk through and begin the organizing process.  Sessions will be a minimum of 4 hours, but you may schedule up to a whole day which is a 6 hour session.
CALL (813) 514-5696 NOW, and take advantage of your FREE 30 minute consultation over the phone! Let's get started making your   vision a reality!
"Mission: Organizing"  has the tools you need to make your home and work area a place of harmony and efficiency.  Call or email me at (813) 514-5696 or nancy@missionorganizing.com to see how I can help you!
---
Organizing Solutions
Home Office Solutions
Business Office Solutions
Time Management Services
Closet and Storage Solutions
Kitchen Organizing
Garage Organizing
Move Management
Virtual Organizing