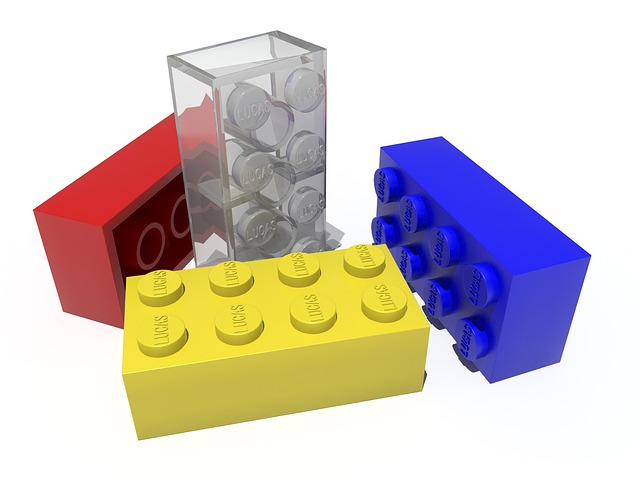 Most moms admit that their children have way more toys than they ever had. From books, to Legos, to dress up costumes, to stuffed animals, it's hard to know where to begin when trying to organize kids' toys. Since children are small and need to be able to reach their toys, we can easily run our of storage space before we run out of toys.
Here are five steps to get the toy situation under control.
1) Observe your child at play
Remember the 80/20 rule from the too many clothes article. What does your child play with most? This may not be limited to a single toy, but may be a certain type of toy, such as action figures, dolls, or drawing/coloring materials. Allow these toys to become the center piece by placing them where it is easiest for your child to get to them.
2) Remove unused toys slowly
Does your child have toys they never or seldom play with? Don't start a war by removing them all at once! Remove one or two toys to a place that is off limits to your child. Keep the toys for a few weeks and if your child never asks about them, it is probably safe to donate the toys.
If your child is mature enough to understand the concept of donating toys as a means to share with other children, feel free to get him or her involved in the process by letting him or her choose the toys they'd like to donate.
3) Display sentimental toys
Some toys are simply sentimental. Perhaps your child has several stuffed animals that they no longer play with, but were given by grandma or a favorite aunt. Or perhaps it's a hot wheels or action figure collection. Displaying these toys on a shelf or in a display case is a nice way of turning these toys into decorative showpieces.
Bonus: A display case with a plexiglass cover eliminates the need to dust the toys!
4) Make use of clear plastic storage bins
Use clear plastic storage bins to organize toys by type. One storage bin could be used for dolls, another for drawing/coloring materials, you get the picture. If you use clear bins your child doesn't have to open the bin to see what's inside. Make sure the bins are small enough to be easily handled by your child. Also, don't allow your child to stack the bins too high.
5) Keep outside toys in a separate place
Let's face it, children often get very excited when playing with toys and always seem to forget not to bounce the basketball in the house. Eliminate the problem entirely by not storing the basketball in the house. Outside toys can be placed on a shelf or in a bin in the garage or on the patio. If the children are trained to keep everything in its place, a tip covered in the clean your home faster article, they will get used to putting this toy in its place before entering the home.
Bonus: Keeping outside toys in a separate place provides more room for toys that are played with inside the house.