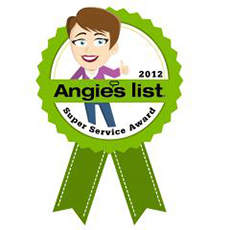 3 Years in a Row!
Professional Organizer Fort Myers
A three-time Angie's List award winning Professional Organizer serving the Fort Myers, Florida area, Nancy has the tools you need to make your home and work area a place of harmony and efficiency.
I'm sure you'll agree that almost every home and business in Fort Myers has an office overflowing with paperwork, boxes of items that are no longer needed, and important documents that can never be found when you're looking for them. The problem doesn't stop there, but seems to continue in the business, time wasters searching for files, poor work flow processes, at home it's home office, closets, kitchen cabinets, pantries, garages…you get the idea.
The Problem…
All of that clutter, time wasted trying to find things when needed, and money wasted buying things you already have creates stress! The task of trying to get organized may be so overwhelming that you just don't know where to start.
The Solution…
Hiring a professional organizer will allow you to get organized the right way. She will help you create an efficient office and home. You'll be able to find what you need, when you need it. You won't waste money buying things you already have and the productivity in the business will improve by 40%, and most of all, you'll be able to truly relax at home, and decrease the stress in your life!
Get started with an award winning Professional Organizer right here in Fort Myers, Florida.
Contact Nancy today for a FREE 30-minute phone consultation. She can also be reached by phone at 813-514-5696 and email at nancy@missionorganizing.com.